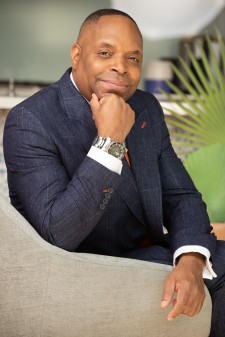 LOS ANGELES, October 21, 2020 (Newswire.com) - Retail investors that trade stocks online often overlook two basic trades that are easy to execute. The first is covered call writing; the second is volatility trading.
In Wealthy Investor terms, volatility trading refers to purchasing shares that are rapidly changing in price and using automation to quickly sell the shares for a profit of a $1 or more per share.
"In the stock market, volatility is caused by large institutions buying and selling millions of shares on a daily basis.There's a tremendous opportunity for success if you learn how to trade in and around institutional buy and sell orders," says Tyrone Jackson, creator and founder of the Wealthy Investor program.
Mastering volatility trading is a skill that can lead to big profits. In episode 131 of the Trading Stocks Made Easy podcast, Mr. Jackson explains the basic skills you need to be acquainted with in order to master Volatility Trading.
The Trading Stocks Made Easy podcast is heard by investors around the world, and viewed by many as their number one stock market trading educational resource. In the Wealthy Investor program Mr. Jackson also teaches stock market strategies that have been proven over time, such as covered call writing, volatility trading and dividend collection.
You can listen to episode 131 of the Trading Stocks Made Easy podcast by going to https://thewealthyinvestor.net/volatilitytrading-2/
These days having an on-line trading account isn't enough. You need a financial education and the right set of strategies to accomplish all of your goals.
Once again click here now to listen to episode 131 and learn how to use volatility trading to your advantage.
Source: The Wealthy Investor
Share: